Throughout the month of March your local Disney Store will be celebrating their 25th Anniversary with a bunch of fun events.
This weekend we were able to participate in a Disney Store Quest which unlocked a secret code to win a prize! We had to look throughout out the store for character images that had a special word to unlock the message.
The kids had a really great time with the game and the prize was awesome too. It was a 25th Anniversary puzzle of the special cell commemorating the event. I love the magical whimsy of all the characters on the puzzle.
Not only did we get to play the Quest but it was also National Platypus Day! Go Perry! We got our Agent P hats and celebrated in style.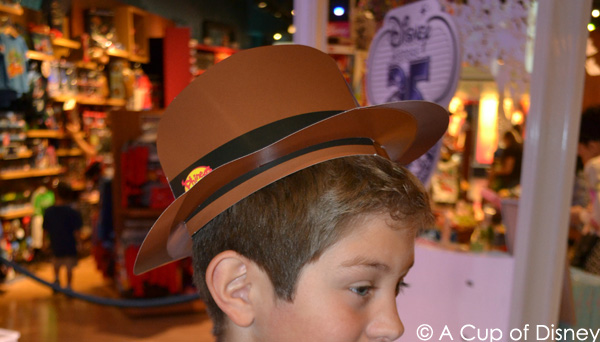 On the way out I had to pick up this cute Lady and the Tramp mug. It has the special 25th Anniversary logo in the bottom of it.
All in all it was a fun day and we are looking forward to participating in more of the Anniversary events throughout the month. Happy 25 years Disney Store! Will you be attending any of the Disney Store events? *
Click on the images to make them larger