Disney recently invited me to Disney's Animal Kingdom for The Lion King: Protect The Pride event. They have new celebrations and programming for the release of the live-action film The Lion King that premiered in theaters this past Friday.
Disney hosted us for a day of fun in the park with a Lunch n' Learn about their new conservation initiatives. Animal Conservation is so important and there are plenty of ways you can help!
Lions in Africa are facing a crisis of epic proportions. Since the release of the original animated classic version of Disney's The Lion King 25 years ago, Africa has lost half of its lions, and only about 20,000 remain. Disney is taking action to "Protect the Pride" and support the Wildlife Conservation Network's Lion Recovery Fund (LRF) in hopes of doubling the number of lions in the wild by 2050.
How You Can Help To Protect The Pride
For every guest who rides the Kilimanjaro Safaris during the opening week of The Lion King film July 19 – 25 Disney Conservation Fund will donate $2 to the Wildlife Conservation Network in support of the Lion Recovery Fund.
The Lion King Simba and Nala plush lions are available at Disney Stores. Each of the 40,000 plushes represents one of the lions that are a part of the Lion Recovery Fund are working to ensure a future for. $5 from each sale gets donated to the Wildlife Conservation Network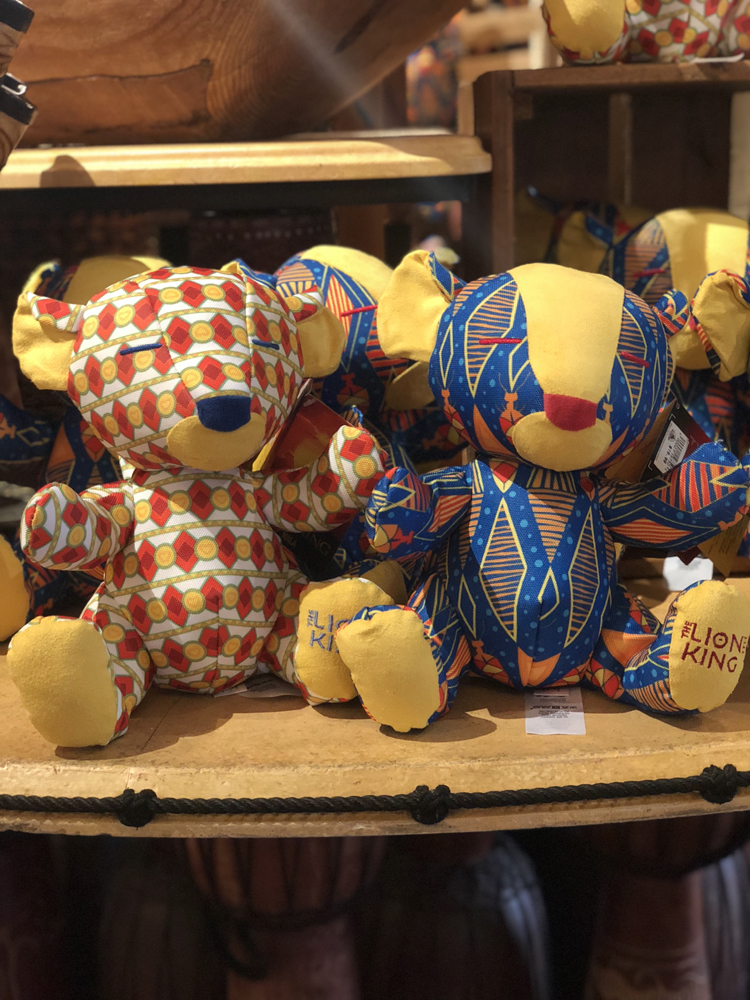 You can listen to our podcast below about the full experience of The Lion King Celebration on Magic 24.7
Lunch and Learn at Tiffins
Tiffins restaurant is decorated with lavish artwork of paintings, sculptures, and photographs inspired by the real notes and field sketches of Imagineers who created Disney's Animal Kingdom. The atmosphere shows the journey of their inspirations. "Tiffins" refers to the light lunch prepared for the working men in India. It's the tiered containers the meals were served in.
I had the Yellowfin Tuna with couscous, baby spinach & olive-tomato relish and Desserts from Circle of Flavors: Harambe at Night.
We listened to various speakers Dr. Scott Terrell, Director Animal & Sciences, Claire Martin, Sr Manager Disney Conservation Fund and Chef David Njoroge Circle of Flavors Harambe at Night. They shared information such as Caring for Animals, Protect The Pride Conservation efforts and Circle of Flavors: Harambe at Night event.
The Lion King Speciality Food and Beverage
Special Event: Circle of Flavors: Harambe at Night
"Good music goes with good food" – African Proverb
Select nights beginning July 24th, a journey celebrating The Lion King featuring rich flavors, music, and appreciation for animal conservation.
It's a transitional dinner party. 1. Train Station in Harambe 2. Train Station at Rafiki's Planet Watch: Second Stop 3. Harambe Market: Final Stop. Pricing for Adults: $125
Specialty Treats
Lion King eats and treats you can feast on that will run through the end of summer!
Simba Cupcake at Pizzafari, Simba Ice Cream Sandwich, at Tamu Tamu Simba & Waffles at Tusker House (breakfast only), Bugs n Grub Waffle Cone at Anandapur Bus and Trilo-Bites and Lion's Latte at Joffrey's Coffee & Tea Co.
The Lion King Celebrations
Be a part of The Lion King scene and pose for a photo with special backdrops. One is a huge outdoor mural on the way to Pandora and then a couple in the Mombasa Marketplace. Magic shots with photopass as available.
The Animation Experience at the Conservation Station is a great way to tap into your creative side to draw your own Disney character! Plus you can cool down a bit too. I am so happy that they brought this back to the Parks. You need to take the train from Harambe Village to Rafiki's Planet Watch.
This is the one attraction happening inside so you may have to wait for the next session. It is open seating and you receive a clipboard with the outline paper with a pencil. I love that they have photos on the glass of Walt Disney and some of the famous animators.
During our session, we drew Simba! Afterwards, you can head out to the right and visit the Petting Zoo.
Scavenger Hunt of The Lion King Characters throughout the Village of Harambe. Each time you spot one, add the corresponding sticker to your map. The map will be available at Outpost, Discovery Trading Company, Island Mercantile, and Mombasa Marketplace. Return your map to Mombasa Marketplace in Harambe or The Outpost Shop in the Oasis by 9/28/2019 or while supplies last for a savanna surprise. Cost is $6.99.
Hakuna Matata Time Dance Party at Discovery Island. Come dance and sing with Baloo and Timon.
"Rivers of Light: We Are One" introduces imagery and familiar animal characters from Disneynature films, along with a colorful tapestry of classic moments from Disney animation.
Tree of Life: Awakenings Projection shows onto the Tree of Life. Featuring music and animation that pay tribute to the classic film.
These Lion King experiences are being used to show awareness of Animal Conservation. The importance of saving our endangered animals and lions is something we really need to pay attention to. This day at Disney's Animal Kingdom was a whole new experience for me and the event even with the heat, was a wild time!
Thank you to Walt Disney World for hosting me for The Lion King: Protect The Pride experience. As always, all opinions are my own.